Interior and exterior sculpture and garden art
| | | |
| --- | --- | --- |
| | Spoilt for choice? Get our Gift Vouchers here | |
| | |
| --- | --- |
| | Listed on the Crafts Council National Register of Makers |
Welcome to the Iron Vein website, the unique resource for interior and garden art, and outdoor garden sculpture.
Iron Vein Steel Sculpture is the result of the collaboration between designer makers Victoria Govan and Richard Warner.
After graduating from Dartington College of the Arts in 1994 they set up their workshop near Welshpool in 1995.
Their point of origin was cutting and welding reclaimed steel which they felt had an intrinsic beauty and value which went beyond its mere industrial function, and had been discarded thoughtlessly at great ecological expense.
What they have since come to understand is that steel is in fact one of the most sustainable materials it is possible to use, and they have developed their practice and grown their technical skill set to include traditional blacksmithing at one extreme, and state-of-the-art computer programming, for laser and water cut design work, at the other.
They create beautiful sculptural work for inside and out; stylish and contemporary, but simplistic and thoughtful.
Pieces exclusively for exterior siting are hot dip zinc galvanised to make them impermeable to the weather. The zinc chemically reacts with the steel to create a surface the elements can't penetrate.
Whatever the space you are furnishing - be it an entire landscape, the terrazzo of your latest property or the cubby hole by the fire - Iron Vein can provide you with what you want.
About their organiform garden sculptures Richard said:
"We like to create beautiful pieces that don't need any maintenance and can instantly transform an area of garden with architectural elegance.
Plus most of the pieces can easily be moved around the garden as the season progresses and the natural flowering ebbs and flows, and they look great with foliage and as supports."
Of course you don't need any particular 'type' of garden for this kind of sculpture: they can be slotted into holes drilled in hard landscaping such as decking, stone or wood, or simply popped into a planter!
"Quite a few clients have opted to commission wooden plinths from us as well so they can have the sculptures indoors – and they do look fabulous if you have the space!"
Rain or shine, summer or winter, indoors or out, a piece of Iron Vein sculpture provides a beautiful and long lasting visual presence.
Thank you for taking the time to look at this site, and I hope Iron Vein can be of assistance to you.
"When it comes to designers, no-one comes close to nature. We've always been in awe of the solutions that She comes up with, and the beauty and simplicity involved. Most of our sculpture designs are directly inspired by natural forms - its hard to get away from what's all around you!" says Richard Warner about his work as one half of creative metalwork partnership Iron Vein in rural Mid Wales. www.ironvein.co.uk
He and his partner, Victoria Govan, both graduated with degrees in Visual Performance in 1994 and have been designing and sculpting with steel ever since.
"One of the most rewarding aspects of the job is seeing the finally realized sculpture" says Victoria.  "Although I have always enjoyed the design process - there's an intrinsic satisfaction of placing a mark on a page - I get frustrated by only having 2 dimensions, I'm very much a dimensionally realized person - I love sketching in space!"
They started out with basic fabrication skills, and over the years have learned computer aided drafting on the one hand, but also traditional blacksmiths' hot metal manipulation and forming skills as well.
"I think it's really important to at least be aware of the roots of your discipline, even if you decide to be ultra modern in approach, " says Richard. "It helps that I always had an intrinsic interest in fire and hammers, but I didn't find out till roughly 10 years ago that there are at least 3 smiths in my family line in the last 150 years - if you believe that you inherit certain skills and affinities you could see why I was drawn to what I do!"
Although he makes light of his creative lineage, Richard certainly does have a knack with steel, and an eye for design - something which he is keenly aware bonds him with Victoria.
"We're a perfect partnership," he smiles, " in that we first got together because we shared certain important values, and while we complement each other in many ways there is still the fire of debate about how  things should be created. Both of us are passionate about what we do and sculpture in general: we critique some decisions endlessly in an effort to create the best work we are capable of at that time."
When asked about the idea of an Ultimate Work of Art he responds "I think that's a slightly naive pursuit. I remember reading Kandinsky when I was 16, and he said something along the lines that if he created the perfect work of art he would have nothing left within - I think each of us has a fluidity which allows us to cope with life as creative people, and that even if we could realize our concept of perfection it would have changed after we had aged another five minutes or so."
So does that mean that he can never be happy with a design?
"Not at all - being happy with your work is a learned skill, just like the drawing itself. You need to be able to be satisfied with doing the best you can at any given moment. One of the most destructive tendencies is that of being a perfectionist - you have to give yourself a break or you'll burn out."
As makers, Iron Vein Creative Metalwork prefer to have a lighthearted philosophy, not taking themselves, or anything else, too seriously.
"I'm very aware of my weaknesses and limits, and I consider that in itself to be a strength!" says Richard. "One of the amazing things about my relationship with Victoria is how we've managed to achieve things that neither of us thought were possible initially, and were only possible because of our 'meeting of minds' - she definitely makes me look better than I am!"
So what's the most recent development in Iron Vein's  practice?
"We've just refined one of our most popular sculptures http://www.ironvein.co.uk/allium%20page.html. We have quite a few examples of the allium plant family in our garden and have recently noticed after heavy rain how beautiful they looked with a subtle curve to the stem. This one minor alteration changed the whole dynamic of the sculpture and put us in mind of fireworks shooting into the sky."
For this reason Richard and Victoria have released a new sculptural series called Starburst Alliums, which are available on their website www.ironvein.co.uk and can be delivered internationally. As fireworks are very much associated in the UK with 5th November, they are offering a 10% launch discount during this month.
What advice would they give to any fellow creatives wondering whether or not to take the plunge into independent existence?
"It's never going to be easy. I read somewhere that 'you do what you can't not do', and that is, for me, is the definition of drive. Steering your own course will never be the simplest option, but that's not what a true creative is after. Go for it, and don't look back, because that's not the direction you're going."
Iron Vein creative metalwork  offer bespoke and off the peg sculpture and furniture for interior and exterior placement www.ironvein.co.uk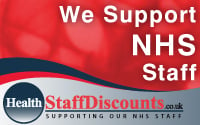 The name Iron Vein was chosen after many hours of thought, trying to come up with a name that refers to
the stratification of the Earth, and the mineral deposits that contain the ore which is smelted
for steel, and is also representative of the strength of arm needed to work the material.
Iron Vein produce unique contemporary interior and exterior metal work, and home and garden art, including:
Steel furniture, steel garden furniture, steel sculpture, steel garden ornaments and various objects d'art.
The furniture includes:
Benches, chairs, stools, chaise longues, swing seats, tables, balcony and bistro sets, spike tables, coffee tables, patio tables and dining tables.
The seating and table tops can be from slate, glass, toughened glass, sandblasted glass, exterior grade hardwood ply, oak or similar hardwood, softwood, or most recently recycled plastics from a number of different materials, which have very different visual finishes whilst remaining UV stable for outdoors. For indoors the list is even greater.
The sculptural forms which are inspired by nature include:
Poppy form, flower pods, cactus groups (cacti), agave of different sizes, palms, bulrushes, onion abstraction, sprouting bulb, wheat, grasses, chives, windswept trees, daisies, alliums, mushrooms and apples.
Their sculpture also includes representations of birds, dragons and dancing figures.
They make pieces which are decorative in the winter when plants have died back and beds and borders are bare, and can also be supportive to your precious, treasured and delicate plants in the summer months, when one day of typically capricious British weather can ruin a display or sadly snap a favourite bloom just before its peak.
If there is anything you have always wanted made for you from steel, or if you are just curious about how much a well crafted, enduring piece of steelwork would cost, contact us, and we will be happy to answer any questions you may have.
In terms of longevity, steel will not crack, warp or rot in the way that wood will. The metal can be left to weather or treated in a number of ways to make it last well into the future.
Hand forged contemporary, bespoke, custom, designer steel sculpture & furniture. Steel, iron, sculpture, organic and organiform sculptures, plant forms, steel gecko sculptures, furniture, modern, contemporary, designer, crafted, anniversary, memorial, organic, benches, chairs, gifts, presents, unique, bespoke, custom, inspirational art. Contemporary hand forged steel sculpture and furniture for the garden and all other living spaces, by designer makers Iron Vein. Bespoke and off the peg iron work, obligation free design and costing.
All Designs © Iron Vein
Steel iron sculpture organic forms modern contemporary designer crafted anniversary memorial plants unique bespoke custom inspirational art
Contemporary hand forged steel sculptures, galvanised for siting externally, to brighten winter borders and add a touch of class.Metal sculptures, steel sculptures, iron sculptures, inspirational art, metal garden sculptures, steel garden sculptures, iron garden sculptures, wall art, contemporary bespoke furniture, bespoke garden furniture,iron anniversary gifts, organic sculptures, steel plant forms